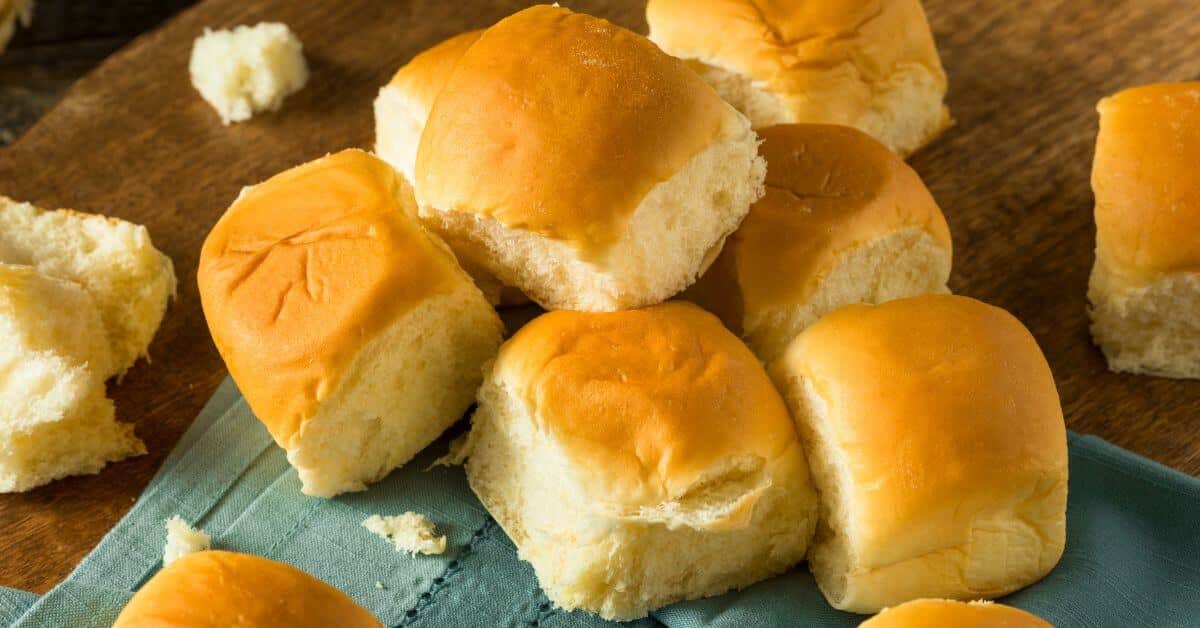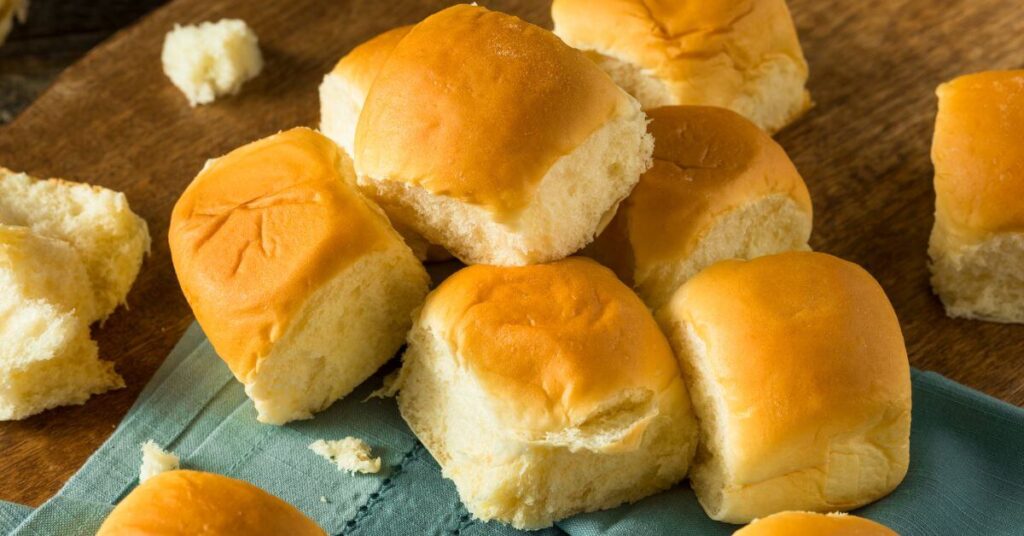 No feast is complete without sweet and savory Hawaiian rolls. Everyone is always happy to see Hawaiian rolls on the table, but they can be so much more with a few fun twists!
Feel the warm island vibes with these fun rolls. Beachy and sweet Hawaiian rolls are a fun twist on the classic dinner roll, but they can be even better with a little creativity! Get inspired to make Hawaiian rolls better than ever before with these scrumptious suggestions.
What are Hawaiian Rolls?
Perfectly balanced Hawaiian rolls are a turn on the classic dinner roll. These airy buns are made from a yeasted dough that is enriched with milk and butter to bring out a pleasant sweetness. Despite their name, these rolls are actually Portuguese in origin. When the Portuguese brought the tasty rolls to the islands, they really took off and became an essential part of Hawaiian and American cuisines.
Should Hawaiian Rolls Be Served Warm?
Hawaiian rolls are delicious at all temperatures. They are fully cooked when bought in the store, so you don't need to worry; however, these flavorful rolls are great when warmed up. Follow these simple steps to warm them up:
In the Oven
Preheat the oven to 350°F and line a baking sheet with parchment paper. Arrange the desired number of rolls on the sheet, then bake for 4-6 minutes.
In the Microwave
Wrap 1-2 rolls in a damp paper towel and place them on a microwave-safe plate. Microwave on standard settings for 15-30 seconds or until fully warm.
How to Make Hawaiian Rolls Better
Hawaiian rolls are indisputably delicious on their own, but they can be so much more! Let your inner chef run wild with these amazing ideas for how to make Hawaiian rolls better.
Ham it Up!
The sweet flavors of Hawaiian rolls are begging for something savory to balance them out, and that is where ham comes in! Salty and savory ham goes so well with these classically sweet rolls.
Make warm ham sliders by slicing the rolls in half down the middle, then filling them with ham and swiss cheese, and finally replace the tops of the rolls then bake them, per the oven directions above. They're sweet slides with ham and buttery roll in perfect balance, and they make great party appetizers.
Bathe in Butter
Although there is butter in these rich rolls, you certainly can't go wrong with a little extra! If you are warming your rolls, brush them in melted butter when they are straight out of the oven. You can still use melted butter on room-temperature rolls, just brush them and enjoy a rich and creamy snack!
Say Cheese(burger)!
Make a fun play on cheeseburgers with Hawaiian rolls. Slice the entire package down the middle, then layer browned ground beef, cheese, and onion on top of the bottom half. Top the tray with the top half of the rolls, brush with melted butter, and bake at 350°F for 6-10 minutes or until the cheese is melty.
Sweeten with Cinnamon
One excellent ingredient to bring balance to the sweet Hawaiian rolls is cinnamon. It has enough warmth to contrast the rolls perfectly. Before heating, try adding a layer of cinnamon. Simply slice the rolls in the middle, smear on some butter, then sprinkle in a blend of cinnamon and sugar. Bake as directed above, then finish with a brush of melted butter and a dusting of cinnamon sugar.
Garnish with Garlic
One simple way to step up the basic Hawaiian roll is to bake it with garlic butter. The sweet and savory aromatic garlic adds such a wonderful depth. Simply crush garlic and mix it into melted butter and parsley. Place the whole sheet of unbroken rolls onto a parchment-lined baking sheet. Pour the melted butter over the sheet of rolls, then bake as directed above. Serve warm.
Oui, to French Toast
Hawaiian rolls are a great substitute for the traditional brioche in a French toast. The sweet rolls are perfectly buttery for this luxurious breakfast. Cut the rolls into 1-inch slices, then dip them in a mixture of egg, milk, and a splash of vanilla. Preheat a skillet to medium and add butter, then add the slices to the pan. Cook until beautiful brown on each side. Dust with powdered sugar and serve with syrup and fresh fruit for an over-the-top gorgeous breakfast.
Dive into Dip
The sweet flavors of Hawaiian rolls are actually a great vehicle for salty and savory foods. A great way to take advantage of this trait is with dips. Dunk them into rich and creamy dips for a decadent sweet and savory snack. Try the classic pairing of Hawaiian rolls and spinach-artichoke dip.
FAQs
Are Hawaiian Rolls Nut-Free?
Yes! Almost every major bakery brand that produces Hawaiian rolls is doing so in a nut-free fashion.
Are Hawaiian Rolls Bad for You?
Hawaiian rolls have high sugar content, high sodium content, high carb content, and high cholesterol content. They also have no dietary fiber. The key to enjoying this bread is balance; do not eat too much and pair it with other healthy food and habits.
Final Thoughts
Hawaiian rolls bring out beachy island feelings with their bright sweetness, but they can be so much more with a few extra touches. Finding flavors that balance the sweetness of these rolls is the key to making them even more special. Take these tips and run wild with your culinary creativity!
You Might Also Like: