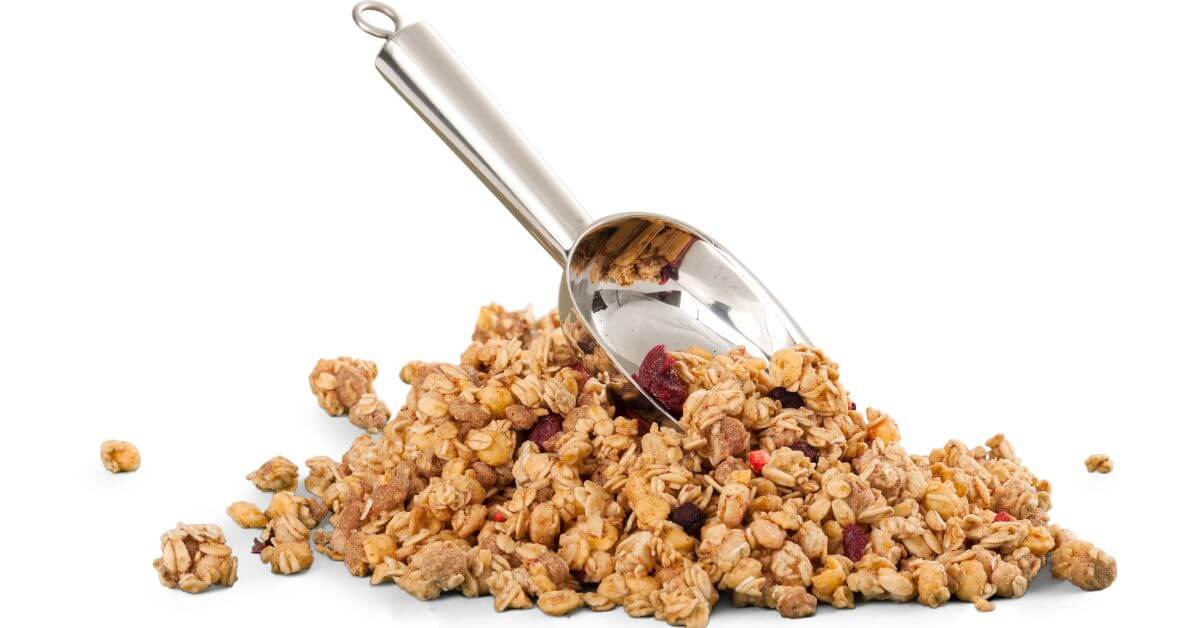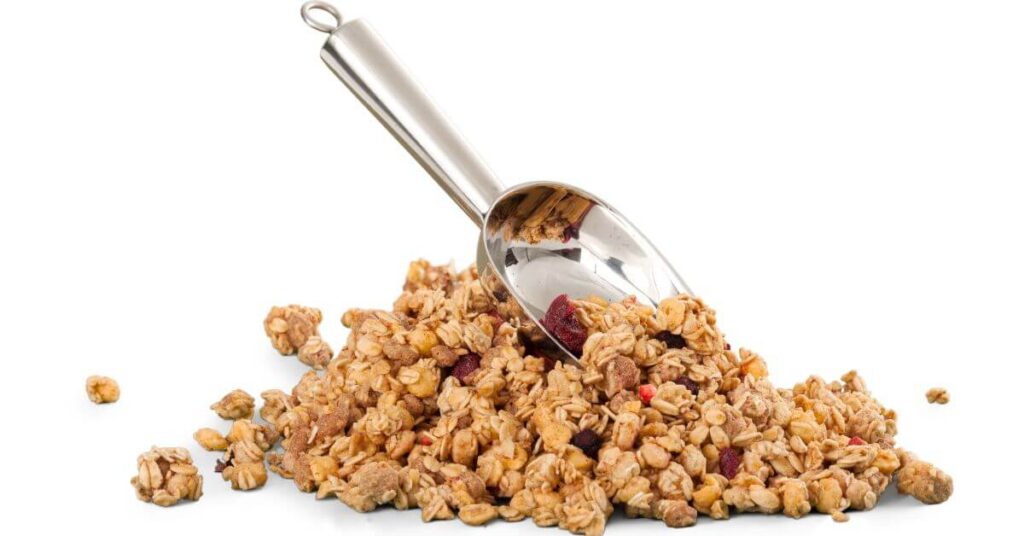 High fiber cereals are a great way to start the day off right! They provide you with essential vitamins and minerals, as well as filling fiber that helps keep you full until lunchtime. Eating high fiber cereal can also help lower your cholesterol levels, reduce the risk of heart disease, and even aid in weight loss. So what are some good options for those looking for high-fiber cereals? Here's a quick guide to some of the best high-fiber cereals on the market today!
Fiber is the part of plant-based foods that the human body can't digest. There are two types (soluble and insoluble), and we need both to live healthy lives.
Soluble fiber forms a gel when it comes in contact with water and helps to regulate blood sugar and lower cholesterol. It's found in avocados, broccoli, black beans, pears, and other foods.
In contrast, insoluble fiber stays relatively intact as it goes through the digestive system. This type of fiber helps to prevent constipation and remove waste from the body as it regulates bowel movements. It's found in:
Potatoes
Cauliflower
Whole wheat flour
Wheat bran
In addition to the benefits mentioned above, fiber helps you feel full longer, which can aid with weight control.
How much fiber do you need each day?
On average, American adults eat 10–15 grams of fiber per day. However, the USDA recommends that adults eat 25–30 grams of fiber each day.
Although there are some fiber supplements like Benefiber and Metamucil available, getting your fiber from whole foods is better because you also get other beneficial nutrients too.
If you're wanting to add more fiber to your diet, starting your day off with a bowl of high fiber cereal can put you on track to meeting those daily goals!
Tip: Remember to drink plenty of water when eating fiber so that you stay hydrated. Eating a lot of fiber without drinking enough water can cause constipation, and that's the opposite of what you want! A full glass of water with each serving is a good goal.
Why is it good to eat cereals that are high in fiber?
Starting the morning with a good breakfast is a great way to give your body the essential fuel it needs. Most people get out of bed and hit the ground running for the day, often without eating a good breakfast. The result: the inevitable mid-morning energy crash.
Eating a big bowl of high fiber cereal is a great way to eat quickly while also providing health benefits and helping you feel full until lunch.
Unfortunately, when most people hear the term "cereals high in fiber," they think of tasteless pellets. Well, there's good news! Today's high fiber cereals offer a variety of flavors and taste incredible. No matter what your preferences are, you can find something for everyone (even gluten-free options!).
What qualifies as a high fiber cereal?
If you take a walk down the cereal aisle, you're nearly guaranteed to find dozens of products that claim to be "high in fiber." But what does that really mean, and do all of those cereals qualify?
Short answer: No, many of those cereals do not qualify as high fiber products.
To fit the bill, a cereal must contain 20% (or more) of the Daily Value of fiber. That equals about 5.6 grams for a cup of cereal.
However, many kinds of cereal contain additionally added fibers, such as oat bran or wheat germ, to boost the amount of fiber you get from the product. When choosing a high fiber cereal, look for one that has whole grain as the first ingredient. Whole grains (rolled oats or whole wheat) are the best forms of fiber for cereal because they also provide the nutrition you need.
Use these general rules to help you find a healthy cereal high in fiber:
Aim for 7+ grams of fiber per ½ cup serving
Look for cereals that have 80 calories or less for each ½ cup serving so that the protein and fiber balance out the fat and sugar.
Ways to enjoy high fiber cereal
If you're looking for a little variety, there are many ways to include these cereals in your daily diet. Here are a few ideas so that eating these cereal options always feels new and interesting.
As a bowl of cereal
Put your cereal in a bowl and pour milk over it. Add some fresh or frozen fruit for a quick and easy breakfast that can't be beat. Don't forget to enjoy a glass of water with your cereal!
Easy trail mix
Combine your high fiber cereal with nuts, seeds, dried fruits (ex: raisins, craisins, dried blueberries, or mango), or even chocolate for a dry snack that's easy to grab and go.
Parfait
Layer your cereal with high-protein yogurt (like Greek yogurt) and fruit for a delicious and satisfying snack that will keep you feeling full.
In smoothies
Add some high fiber cereal to your blender as you make a fruit smoothie to add bulk and fiber for a filling snack or yummy meal on the go.
No bake snack bites
Mix together cereal, dried fruit, and peanut butter (or other nut butter) and roll the mixture into balls to create a delicious high fiber snack.
A yummy addition to food
Add high fiber cereal to your casseroles, cottage cheese, soup, or salad for a bit of crunch and a boost of nutrition. You can also use your favorite cereal as a coating for poultry or fish.
There are so many possibilities! The sky's the limit when it comes to ways you can use these cereals in your daily diet.
Milk options to use with cereals high in fiber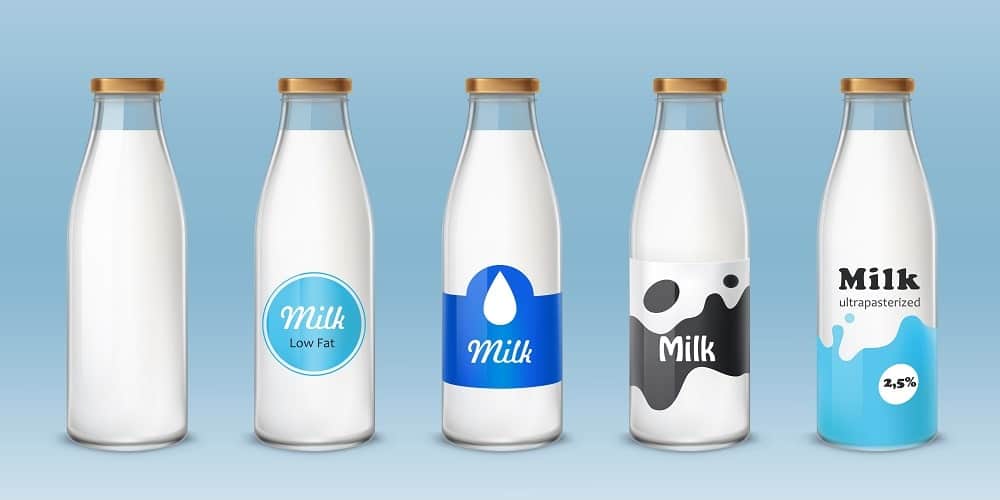 There are many alternatives available. Here is a quick rundown to help you choose the best type of milk for your preferences and needs.
Cow's milk is the traditional dairy go-to for many people. It tastes delicious and provides a boost of calcium and protein (along with other essential nutrients) too.
Goat's milk is often a great option for people who are lactose intolerant. It offers many similar nutrients that cow's milk, but it does taste different. Those who don't like the taste of goat's milk can use a non-dairy alternative.
There are several great dairy-free options for anyone who's vegan or lactose-intolerant – or doesn't like goat's milk. Although these aren't technically milk, they are used as milk and are fortified with vitamins and minerals to offer similar nutritional benefits to cow's milk.
Popular options include:
Rice milk
Hemp milk
Coconut milk
The best cereals that are high in fiber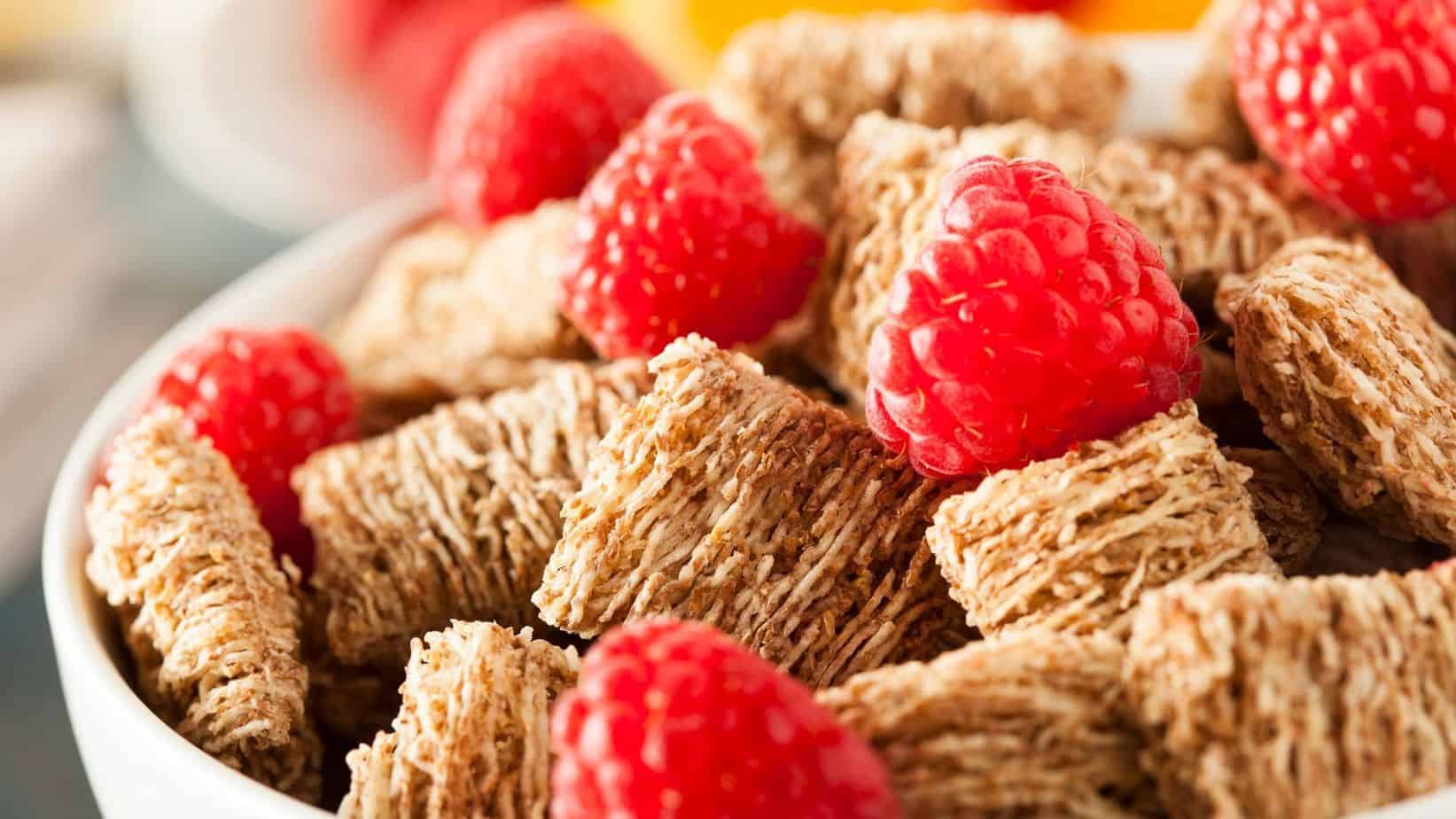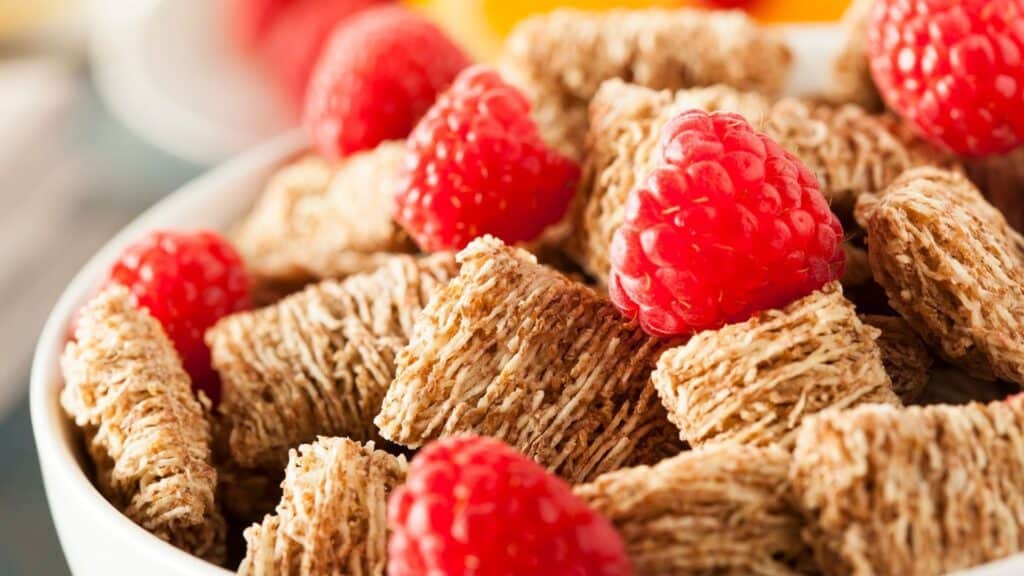 The large selection of cereal options (especially those with marketing that say they're high in fiber) can be overwhelming.
In an effort to make the pool of options less confusing, this list of high fiber cereals includes only the best of the best. Each product on this list is high in fiber and low in stuff you don't want.
This cereal is one of the best sources of fiber, providing an almost unbelievable 18 grams of fiber in a ⅔ cup serving! In addition, it has no sugar and plenty of essential minerals and vitamins.
Note: This cereal does contain the artificial sweetener aspartame in case you prefer to avoid ingesting artificial sweeteners.
You only need ½ cup of this cereal to get an incredible 40% of your daily recommended amount of fiber (17 grams). Although bran cereals have a reputation for being tasteless and boring, this cereal tastes incredible.
It's noteworthy that in addition to high amounts of fiber, each serving also contains 12 grams of sugar, so it's a great choice for adding to your Greek yogurt for a boost of protein and to balance out the sugar.
This cereal tastes so amazing that you won't even realize you're eating bran and getting a large dose of fiber. The serving size of these brown sugar-sweetened whole grain flakes is 1 and ¼ cups, and it delivers 9 grams of fiber along with potassium and many other essential nutrients.
This whole grain cereal includes whole grain oats, barley, brown rice, and more to deliver delicious flavor along with 8 grams of fiber and 9 grams of protein in each 1-cup serving. Top it with fresh bananas, strawberries, or blueberries for a boost of color, nutrition, and taste.
This cereal packs in a lot in just a ¾ cup serving. You'll get great taste, 6 grams of fiber, and the possibility of lower blood pressure and cholesterol. Eat it as is, add it to your trail mix, or put fresh fruit on top for a special treat.
People often think of granola as bland, but actually, it's anything but boring! Each serving delivers 6 grams of fiber and is surprisingly low in sugar. And every bite delivers a sweet crunch that doesn't get soggy in milk. This "cereal's" crunchy texture makes it ideal for mixing into your yogurt.
Each 3/4 cup serving of this high fiber cereal delivers 6 grams of fiber and almost 5 grams of protein. Top it with fresh or frozen berries or peaches for a yummy and filling meal, or use it in your homemade Chex mix or trail mix for an easy on-the-go treat.
These delectable little nutty nuggets deliver a seriously powerful fiber punch. Just a half cup of crunchy Grape Nuts will give you about a quarter (7 grams) of your daily recommended recommendations, along with 52 grams of whole grains and so many essential nutrients! It was invented in 1897 and has been going strong as a popular cereal ever since.
If you're looking for a good organic option, you can't go wrong with Cascadian Farms Hearty Morning. Wheat bran, whole wheat flakes, and granola clusters, all sweetened with a touch of honey, deliver both taste and hunger-satisfying fiber. With a whopping 10 grams of fiber per cup, you won't be hungry until lunchtime.
If you're looking for a cereal that you can eat warm or cold, this delicious gluten-free option has you covered. It's filled with all the things you want (whole grain rolled oats, dried fruits, seeds, and nuts) and none of the stuff that you don't want to eat as you start your day. With 3 grams of fiber and 4 grams of protein in just a ¼ cup serving, you'll get plenty of essential vitamins and minerals.
If you're looking to add more fiber to your diet, you can't go wrong with this organic option from Nature's Path. Its ¾ cup serving size gives you 17 grams of fiber thanks to its simple ingredients, which include wheat bran and oat bran.
FAQs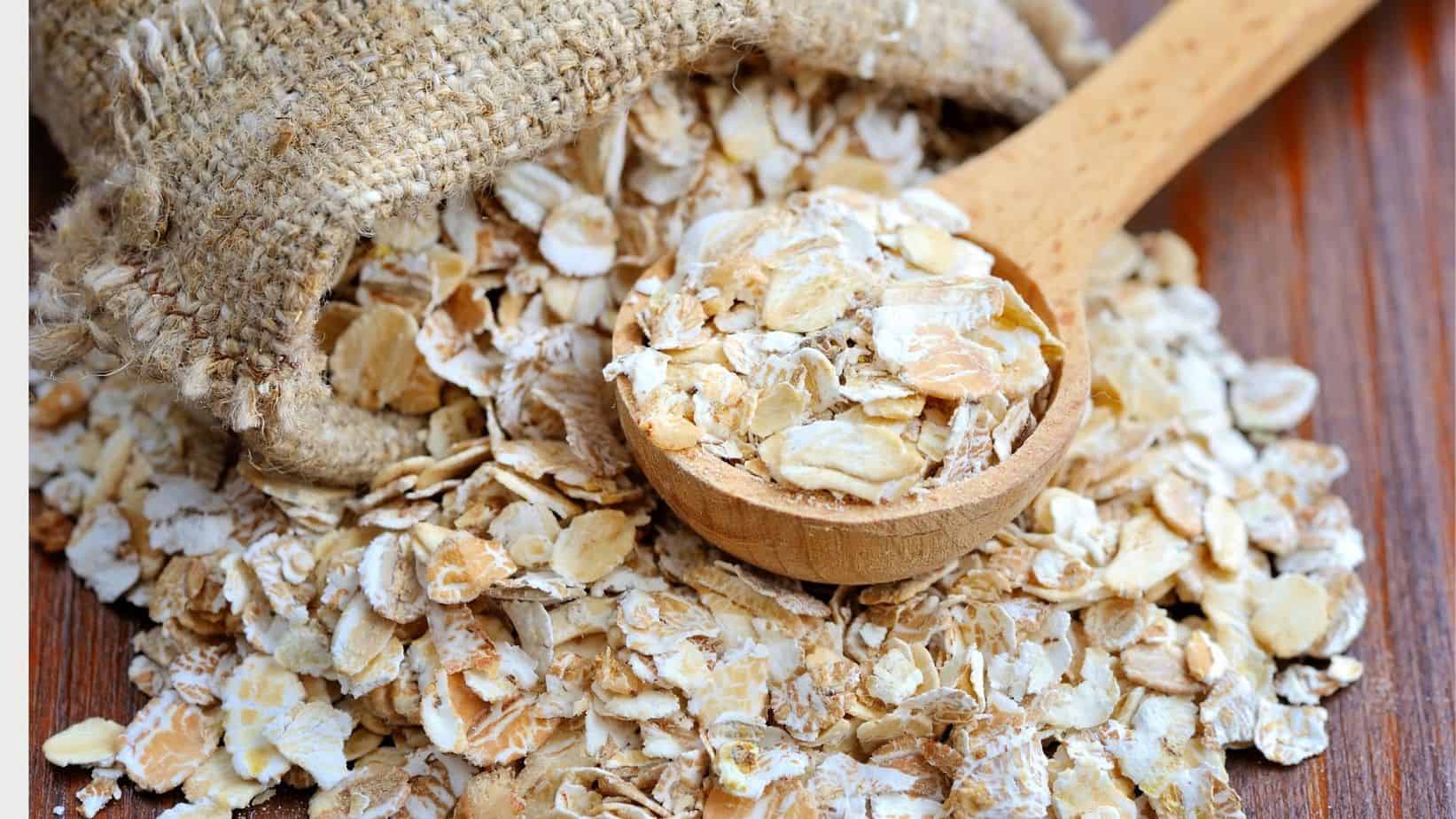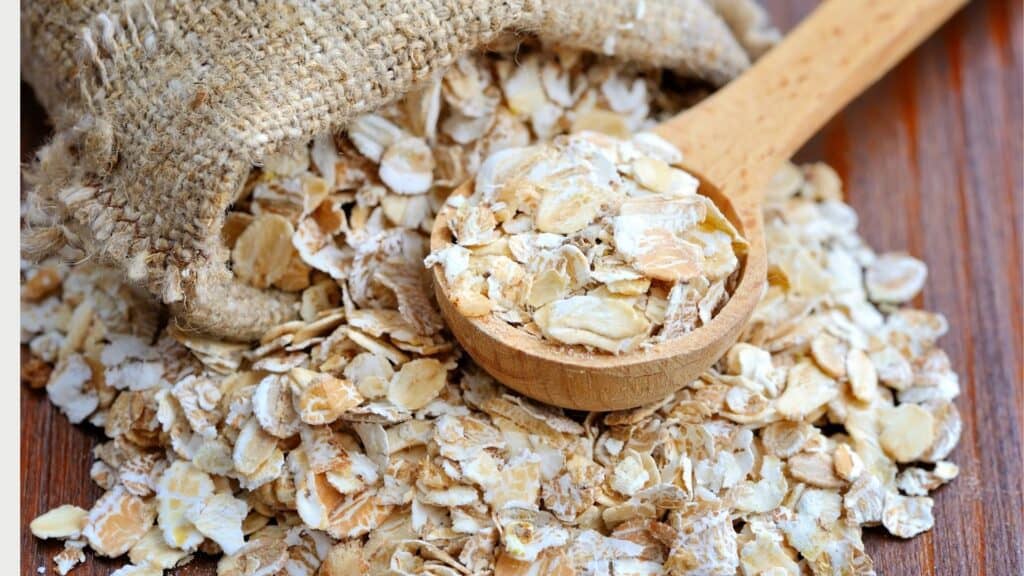 Here are a couple of questions readers often ask about high fiber cereals.
What cereals are high in fiber and low in sugar?
When you want a cereal that's filling without being overly sweet (or giving you a sugar crash in an hour), check out General Mills Fiber One, Kellogg's AllBran Buds, and Kashi GoLean Crunch.
What are the top 5 healthiest kinds of cereal?
Healthy and hearty cereals offer many benefits, including a healthy heart and being hunger-free until lunchtime. The top healthiest cereals include Nature's Path Smart Bran, Cascadian Farms Hearty Morning, and Post Grape Nuts.
A diet that's rich in both soluble and insoluble fiber offers many health benefits. Although adding more fiber to your diet can be a challenge, eating high fiber cereals can make it much easier to achieve your daily recommended amounts.
More from Home Perch