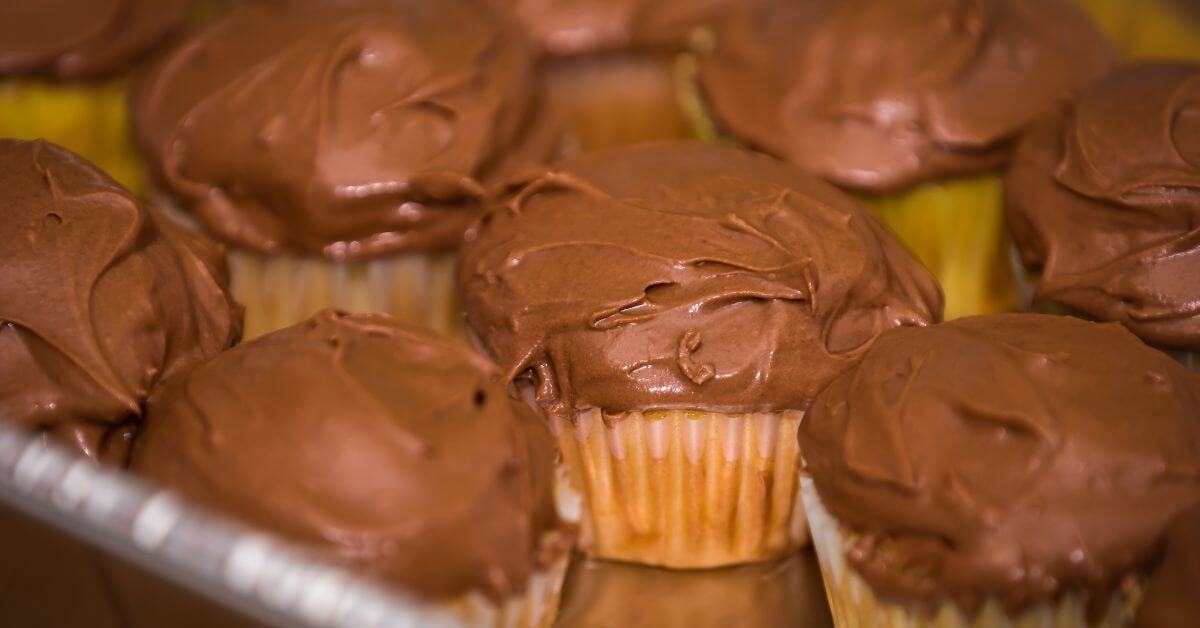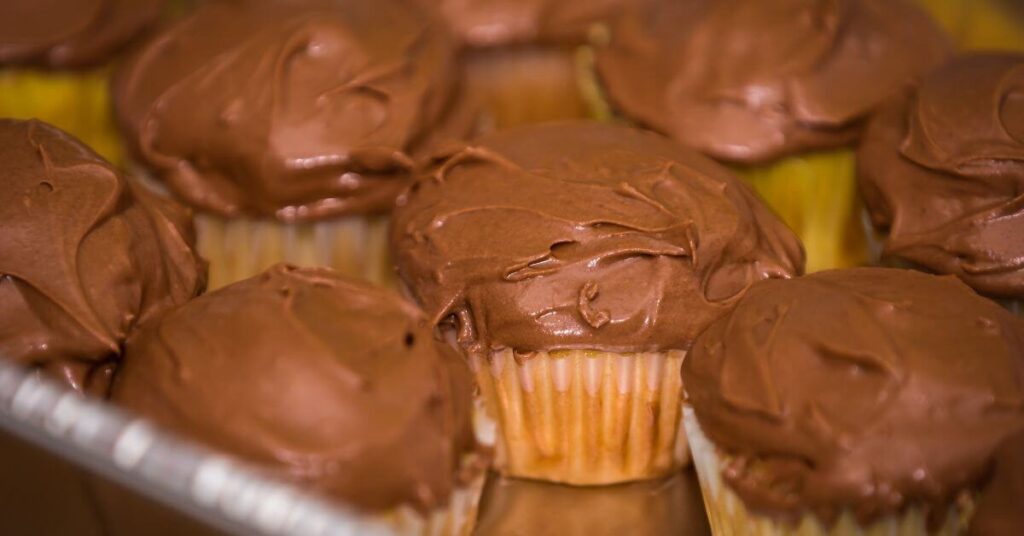 Making someone a cake is a true act of love, but sometimes time and resources are not on your side and you need to use store bought chocolate frosting. These tips are here to help you turn this basic icing into a true treat! Keep reading to learn how to make store bought chocolate frosting taste better.
Let's face it, we have all tried to pass off a store bought dessert as homemade before! No shame in the game, but what can you do to make your treats taste even more homemade? Try out these tasty tricks to make store bought chocolate frosting taste better and you'll have everyone fooled!
What is Store Bought Chocolate Frosting?
Store bought chocolate frosting is a shelf-stable baking standard. The traditional buttercream-style frosting is prepared in a way that makes it stable enough to be canned and kept on the shelf. This baking buddy can be found in the baking aisle of your local grocery store, near the decorations and embellishments.
Generally, these frostings are made with vegetable shortening and that is what keeps them shelf stable. While this swap makes the frosting able to be canned it also gives it a viscous texture. This can be off-putting, so you're always better off amping it up with extra flavors and textures.
Types of Store Bought Chocolate Frosting
Most major players in the baking mix world make canned chocolate frosting. The most common flavor is chocolate fudge but there are some variations. Dark chocolate and milk chocolate frostings are also available in store bought frosting. Whipped chocolate frostings are also available to make spreading a breeze!
How to Make Store Bought Chocolate Frosting Taste Better
Nothing compares to the feeling you get when someone likes your food. Take store bought chocolate frosting and make it taste better with these delicious ideas!
Get Nutty!
Chocolate and nuts were practically made for each other. Adding nuts to your store bought chocolate frosting brings notes of toastiness and earthiness to the icing. Plus, nuts give the chocolate frosting an exciting crunch!
Just about every type of nut works with chocolate but some are better than others. Almonds and hazelnuts are wonderful with chocolate, and so are peanuts. Just be sure to lightly toast the nuts before pulsing them and stirring them into the store bought frosting.
Cake on the Crunch!
Great food is half flavor and half texture. To make a perfect food you need to have both good flavor and texture. One excellent way to achieve this is with rice cereal.
Stirring rice cereal into your store-bought chocolate frosting adds textural interest and toasty flavor. This technique is really great for when you are making layered cakes and want to use the frosting to fill the layers. It's a wonderfully crunchy experience that is sure to impress every palate.
Say Cheese!
Not everyone associates cheese with dessert but cheese is great with every meal! Soft, sweet dessert cheeses may be just the thing your store bought frosting needs to shine! Empty the contents of your frosting can into a food processor and get ready to make something delicious!
Add cream cheese or mascarpone to your frosting then pulse it together. The soft cheese will be incorporated with ease in a food processor. This will make your chocolate frosting more rich, tangy, and full of flavor.
Fancify with Fruit!
It may be tough to stir fruit straight into cold store bought frosting but there is no reason these two can't be friends! Bringing chocolate frosting and fruit together tastes so natural that it feels like a no-brainer! Try this delightful combo next time you need to doctor up a can of frosting!
Finish decorating your cake or dessert with store-bought chocolate frosting then add on the fruit! Strawberries, cherries, and raspberries are all delicious with chocolate of all kinds, and can add interest and beauty to the decoration of a cake. The bite people will get with both frosting and fruit will be an absolute triumph of flavor!
Punch it up with Peanuts!
Peanuts and chocolate are a perfect pair. The salty flavor of peanuts is perfect with the sweet and creamy flavors in chocolate. Putting frosting and peanuts together just feels right!
Try stirring some toasted peanuts in the frosting you plan to use to fill your layered cakes. The nuts will add a degree of excitement that people will really enjoy. Alternatively, stir some peanut butter into the frosting to craft a chocolate peanut butter frosting.
F.A.Q.
Is Store Bought Chocolate Frosting Vegan and Allergen Free?
Some brands of chocolate frosting do make vegan versions. You have to be careful, though, because within one brand there can be both vegan and not vegan chocolate frostings, so always read the labels. Milk is usually the offending ingredient that makes this frosting not vegan-friendly.
Most major brands of store bought frosting are nut-free. This is not a guarantee, so always read the labels carefully! Most are also labeled as gluten-free, but always double-check!
Final Thoughts
Nothing beats homemade, but sometimes resources just don't allow for it. When all else fails you can fall back on store bought chocolate frosting and these tips to come through in that final hour. Let your culinary creativity reign and unleash your inner baker with these great ideas to make store bought chocolate frosting taste better!
Additional Kitchen Resources
Baking and cooking can really restore the soul. Keep the positive vibes flowing with these awesome kitchen resources: