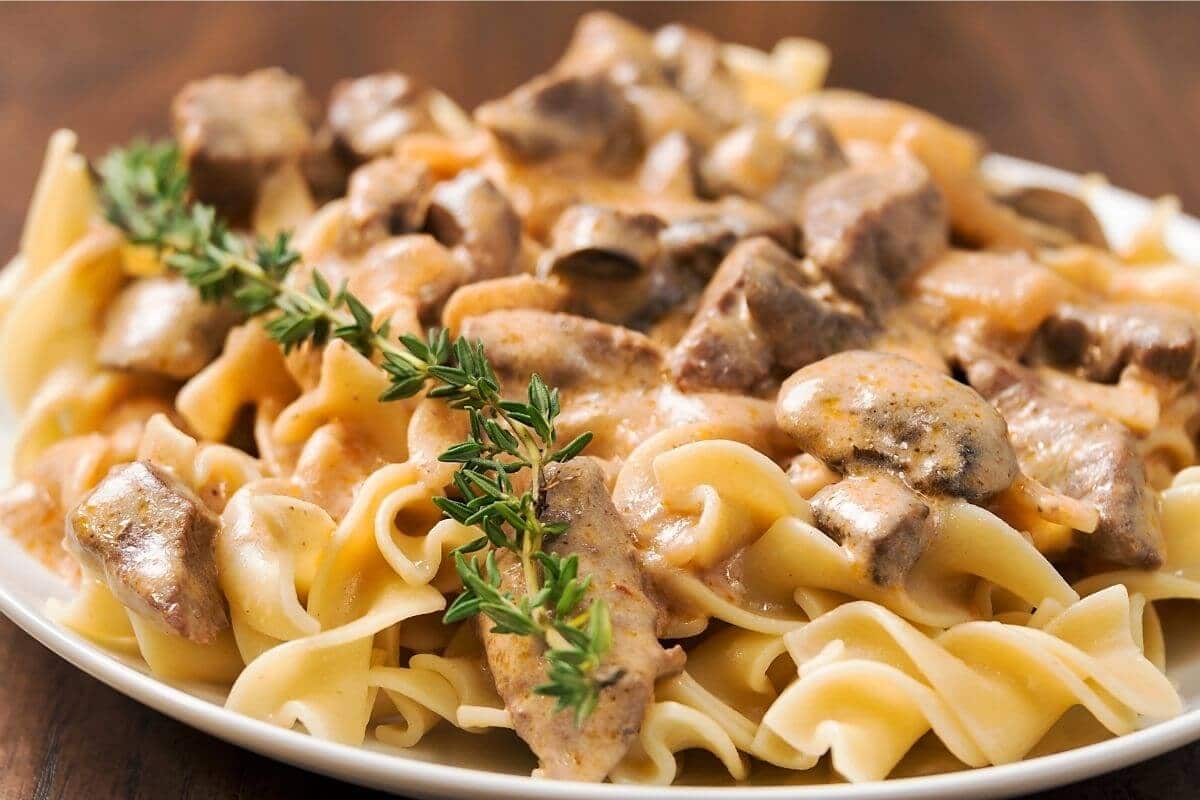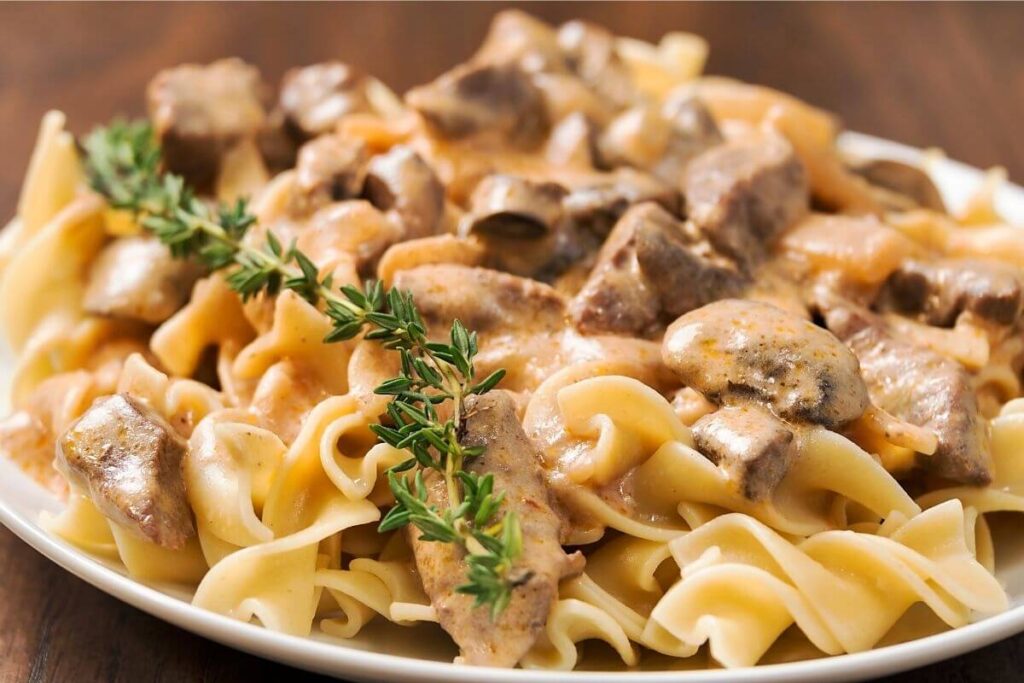 You can't beat the dance of flavors that you'll experience when you make homemade stroganoff sauce. Every aroma and taste is more pronounced when you use whole, fresh ingredients to make stroganoff sauce from scratch – just like grandma used to do.
What is Stroganoff?
Today you'll find a wide variety of different stroganoff recipes. Stroganoff is a dish made with cooked beef smothered in a creamy, flavorful sauce. Some of them are as basic as sour cream and cream of mushroom soup. But this classic recipe didn't start out that way.
Many people think this recipe came from Germany, but it was actually created by a chef in Russia for Count Pavel Aleksandrovich Stroganoff, the dish's namesake. It was very simple – beef seasoned with French mustard and topped with sour cream. Unfortunately, the count died at the young age of 43 in 1817, but this recipe has lived on to this day.
To keep it true to its traditional roots, beef should be sauteed in a thick mushroom sauce and topped with sour cream. All the other ingredients and additives are optional (but can really enhance the entire dish).
Homemade Stroganoff is Better
Browse Home Perch, and you'll discover that I am constantly improving on store-bought items. I've improved boxed Velveeta mac and cheese and shared a few tips that make canned green beans taste better too.
However, homemade always tastes better than frozen, boxed, or semi-homemade. In this homemade stroganoff, the flavors are more pronounced, it's less salty, and the aroma matches the taste. You can literally smell the fresh herbs as you take each bite.
When you make stroganoff sauce from scratch, it is also better for your health. Cream of mushroom soup isn't the most nutritious ingredient out there. One can has about 20 grams of carbohydrates and about 80% of your daily value of sodium.
Instead of making stroganoff with canned soup, it is better to make everything with whole ingredients. Flour, beef broth, butter, and sour cream are better for you and have flavors that you can really taste.
That's not to shame anyone that heats up a frozen stroganoff or makes their sauce with cream of mushroom soup. Frozen dinners and canned soups have their place (I've served them to my family many times). I'm just sharing why it's worth the extra time and energy to mix and simmer a homemade sauce.
Easy Stroganoff Recipe from Scratch
Plus, when you discover how easy it is to make homemade stroganoff sauce, you won't return to canned soups again. The recipe uses ingredients that are easy to find, and if you have made sauce before, this will feel familiar.
Stroganoff Sauce Ingredients
Here is a bit more information about what you will need from the store to make your own stroganoff sauce.
Beef Sirloin – Either cube it or slice it thin; there is no wrong way to cut the beef for your stroganoff.
Mushrooms – Baby Bella mushrooms have the mildest flavor. If you want the sauce to have a more robust mushroom flavor, use shitake mushrooms.
Onion – White onion has the perfect balance of sweet and earthy flavors. Use red onions if you want to give your sauce some sweeter notes.
Garlic – Add as much garlic as you want to make it taste as bold or mild as you like.
Butter – This is a very important ingredient in the sauce. To cut down on saltiness, use unsalted butter.
Beef Broth – Use either classic or low-sodium beef broth. You can even use homemade beef broth if you have some.
Flour – Use all-purpose flour. If you use whole wheat flour, it will still taste delicious, but the color will change a tad.
Sour Cream  – Always use full-fat sour cream. It gives it a deeper flavor and makes the sauce a bit thicker.
Wine or Worcestershire Sauce in Stroganoff Sauce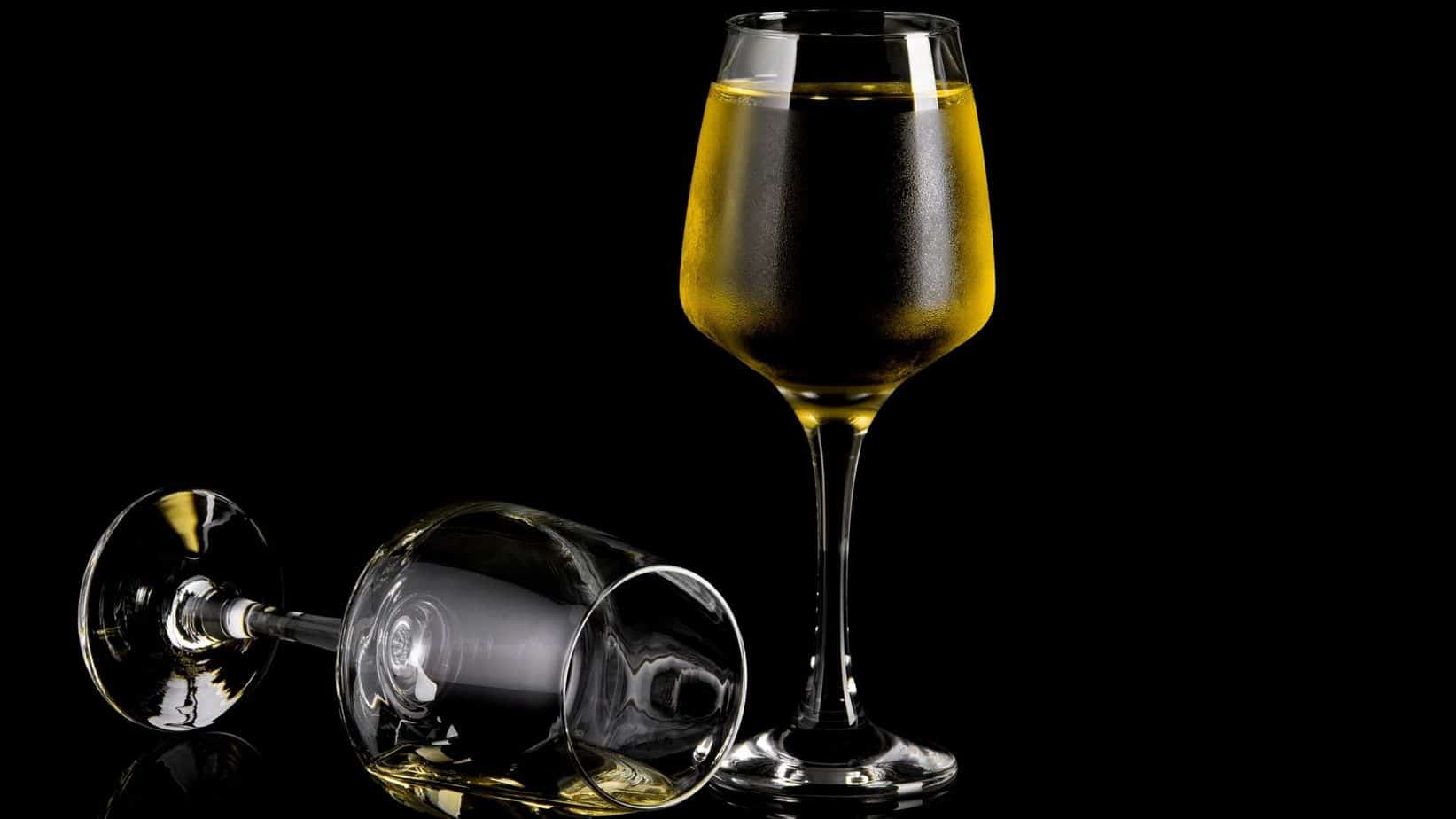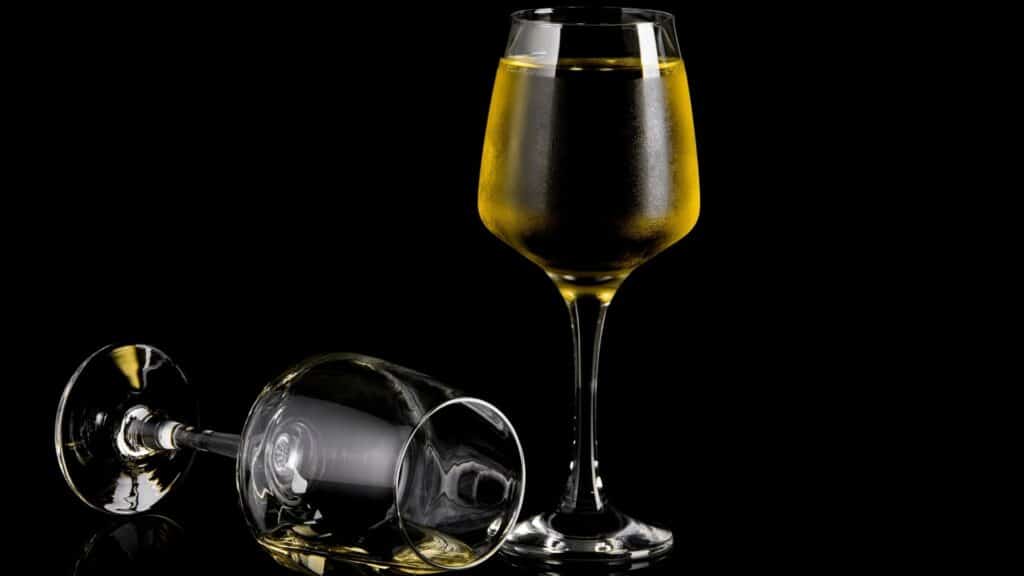 I'll note that there is often another ingredient or two needed for a classic stroganoff. Some recipes call for white wine, others for Worcestershire sauce, and some have both ingredients. Which ones are right? Well, they can all be correct.
White wine will add acidity to the sauce. It balances out the earthy garlic and onions and even tenderizes the beef a bit. It's a fantastic ingredient to add to your sauce. If you don't have white wine in your house, you can use white cooking wine or even white wine vinegar.
Worcestershire sauce is a very popular ingredient in stroganoff. The saltiness enhances all the other ingredients. It also deepens the flavor of the beef broth and sirloin steak, making those flavors stand out more.
I did not add either ingredient to my sauce because I wanted to stay as true to the original recipe as possible. However, the beauty of cooking is the freedom to change how things taste. Add some wine or Worcestershire sauce, and see how you like it.
How to Thicken Stroganoff Sauce
If you need to thicken your stroganoff sauce, I suggest sprinkling in a bit more flour. The more flour you add, the thicker the sauce will become.
As you add the flour, remember to whisk the sauce continuously to prevent clumps from forming.
Different Ways to Make Stroganoff Sauce
Now that you know more about what is used to make stroganoff sauce let's look at the various cooking methods. You really can make this sauce with any appliance that you have.
How to Make Stroganoff on the Stove
This is my favorite way to make stroganoff sauce because it's easier to saute the fresh veggies and whisk the sauce. I prefer to have full control over the sauce so it turns out just how I like it.
To make stroganoff sauce on the stove:
Start by sauteing the mushrooms and onions in butter.
After the onions soften a bit, add the garlic. Then remove it all from the pan.
In that same pan, sear the beef strips and stir in a cup of beef broth and bring that to a boil.
Then, simmer for about 15 minutes.
Add the flour and the rest of the beef broth and whisk it continuously.
Then, add the mushroom and onion mixture back into the pan and heat until boiling.
As soon as it starts boiling, reduce the heat to medium-low and add the sour cream.
Make sure and stir this really well so the sour cream is completely incorporated into the sauce.
It is now ready to serve!
How to Make Stroganoff Sauce in the Slow Cooker
Whenever you make a creamy sauce in the slow cooker, you should wait until you are about to serve it before adding any dairy-based ingredients (like sour cream). If you add the sour cream too early, it will create an unappetizing consistency.
To make the sauce in your crockpot:
First, add the butter, garlic, onions, mushrooms, and beef broth to the slow cooker.
Next, sear your beef strips on the stove until they are browned on the outside, then add them to the slow cooker.
Whisk flour into the slow cooker with the rest of the ingredients until there are no lumps.
Cook on low for 4-6 hours – this recipe cooks pretty quickly.
About 30 minutes before serving, add the sour cream and stir it well until thoroughly combined.
How to Make Stroganoff Sauce in the Microwave
You would think that an appliance that is all about convenience would be easier to use than the stove, but I think it is slightly more difficult.
You still have to cook the beef on the stove. There is a way to cook beef in the microwave, but I am not a fan of how it changes the texture.
Sear the steak on the stove with the butter, garlic, onions, and mushrooms. Set this all aside.
Then, in a microwave-safe bowl, heat beef broth until it is boiling (about 2-3 minutes, depending on how powerful your microwave is). Make sure that you use a large bowl and only fill it half-full with the broth.
Carefully take the bowl out and whisk in the flour. I suggest covering the bowl with a paper towel to prevent splattering.
Heat for another 3 minutes, stirring after every 45-second interval.
Add the beef and onions mixture to the bowl and microwave for another 3 minutes.
Once the mixture is boiling again, remove it from the microwave and slowly stir in the sour cream.
How to Make Stroganoff Sauce in the Instant Pot
The Instant Pot is my second-favorite way to make homemade stroganoff sauce from scratch. I think it infuses the meat with all that incredible flavor.
To make the dish in your Instant Pot:
First, set the Instant Pot to saute mode. Add the butter, garlic, onion, and mushrooms to the inner pot and stir it continuously until the onions are soft.
Then, add all of the beef broth and the raw steak strips to the pot.
Cover with the lid and set the Instant Pot to Pressure Cook (or manual) for 15 minutes.
Do a Quick Release to let the steam out.
Stir in the sour cream. Then, mix 1/4 a cup of broth and two tablespoons of cornstarch.
Set the pressure cooker to the SOUP setting, and whisk the cornstarch mixture into the sauce.
Once it boils, you are ready to eat.
How to Store Homemade Stroganoff Sauce
This is a fantastic sauce to make a day ahead of time and store in the refrigerator. Leftovers also save really well.
To store it, just keep it in an airtight (and spill-proof) container in the refrigerator. It will stay fresh in the refrigerator for up to three days.
How to Freeze Homemade Stroganoff Sauce
This is also a freezer-friendly meal. Just follow the recipe and make the sauce like normal, and let it cool down to room temperature. Once cool, pour the sauce into a freezer-safe food storage bag and seal it.
Lay the sauce bag on a baking sheet and put the pan in the freezer for about five hours. After five hours, the sauce should be completely frozen flat for better storage. Take it off the baking sheet and put it in the freezer. It will stay fresh for up to 6 months.
When ready to reheat it again, place the sauce bag in the refrigerator overnight. Then, pour the sauce into a pan and heat it up slowly on the stove.
Variations
Now that you know all about the different ways to cook and store your homemade sauce, let's look at some of the most popular dietary variations you can make to this recipe.
Keto Stroganoff
Flour is the only non-keto ingredient in this recipe. To thicken the sauce without flour, I suggest adding an ounce of cream cheese. This will give it a tangier and almost sweeter flavor, so feel free to add a dash of Worcestershire sauce to balance it out.
Dairy-Free Stroganoff
It's really easy to make this recipe dairy-free too. Instead of butter, use ghee or coconut oil. Then replace the sour cream with coconut cream. Since this will alter the flavor a bit, I suggest adding some Worcestershire sauce.
Gluten-Free Stroganoff
The easiest variation of all is to make this stroganoff gluten-free by using gluten-free all-purpose flour instead of wheat flour. If you are really sensitive to gluten, I suggest avoiding Worcestershire sauce.
How to Use Stroganoff Sauce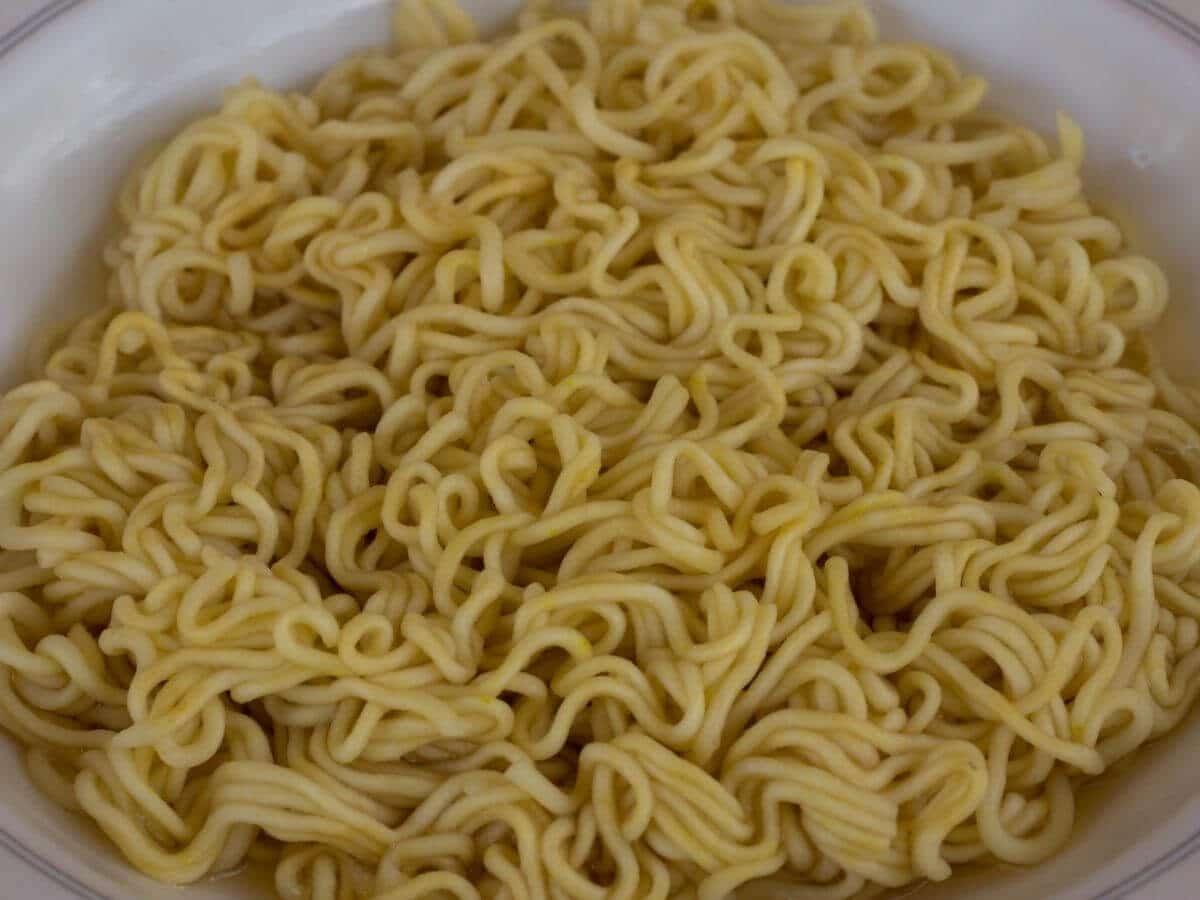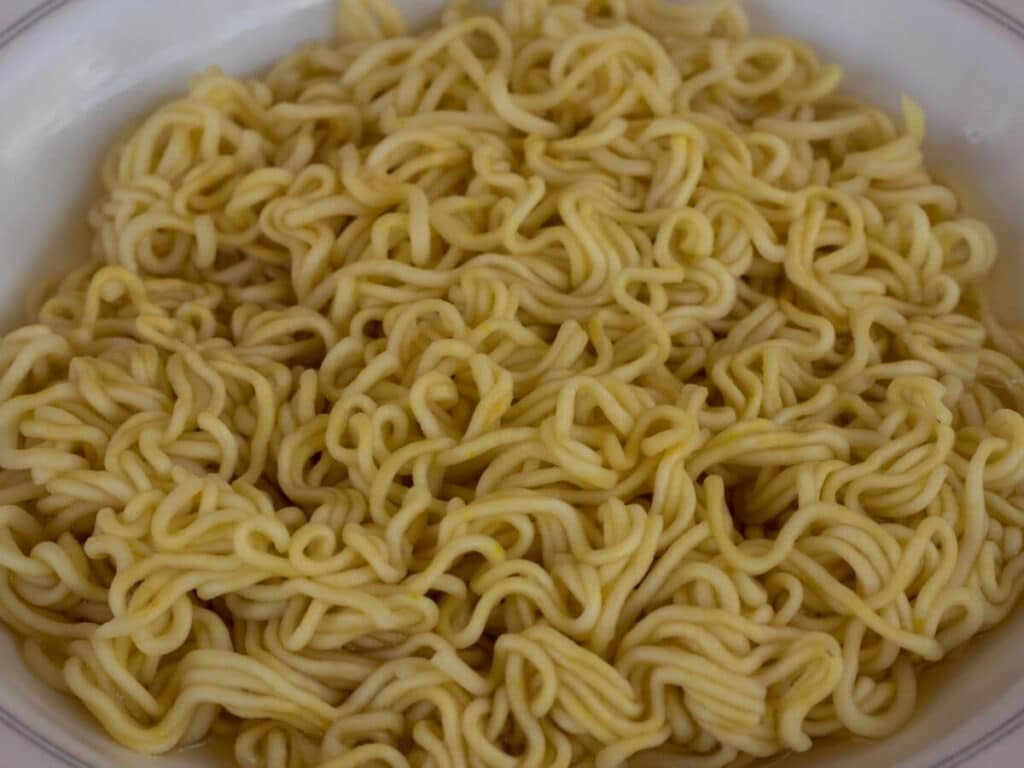 That's everything you need to know about making the best homemade stroganoff sauce from scratch. Now let's look at how to serve it.
Most people will serve this savory sauce on top of a bed of egg noodles. You could also serve it on top of rice or mashed potatoes for a gluten-free alternative. If you are on a low-carb diet, serve it on top of spaghetti squash, zucchini noodles, or even mashed cauliflower.
Best Type of Meat
When you make beef stroganoff, you should use tender, juicy cuts of beef. The best ones are:
Boneless Rib Eye
Boneless Sirloin
Sirloin Steak Tips
Beef Tenderloin
It's best to avoid using stew meat or beef round steak. These cuts of meat are so dry that they do better when you cook them slowly, letting them tenderize in a hot broth all day long.
You Might Also Like: