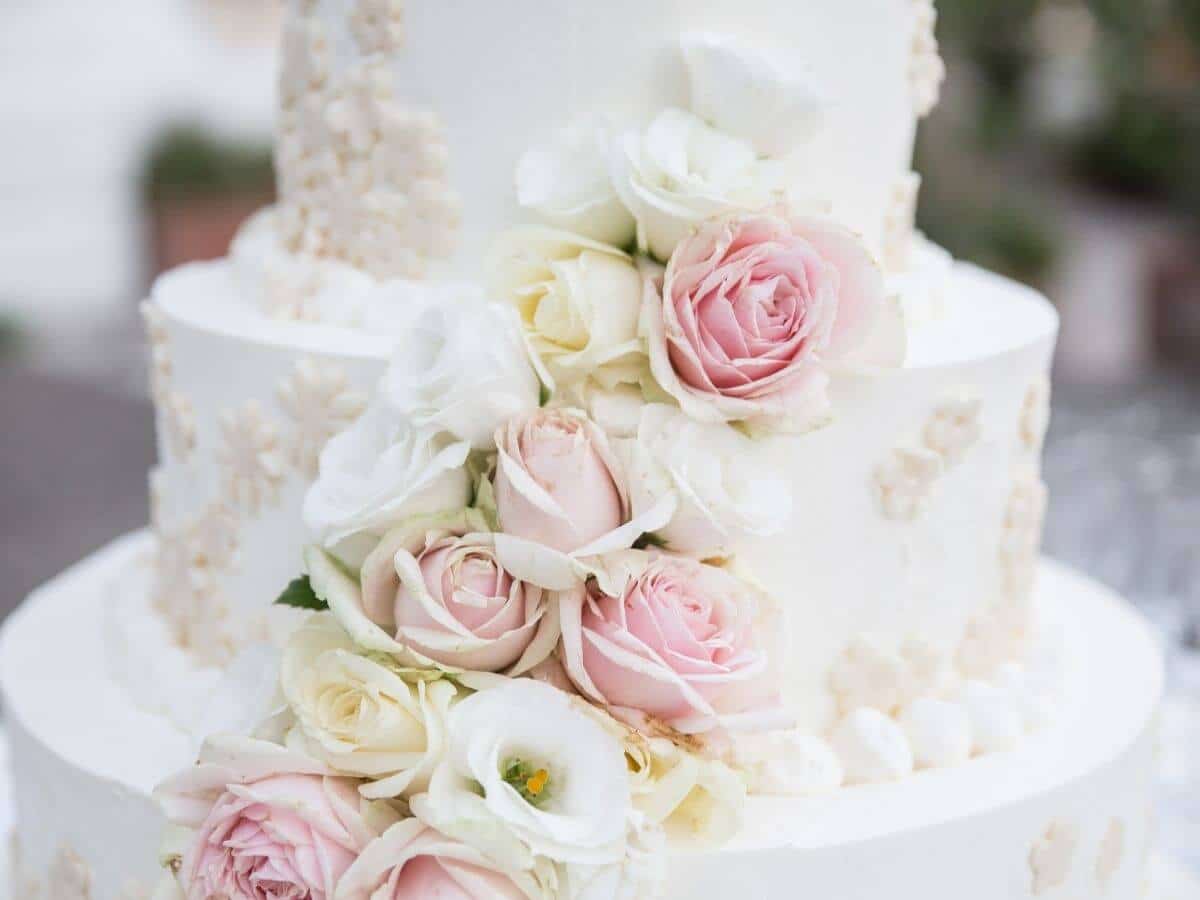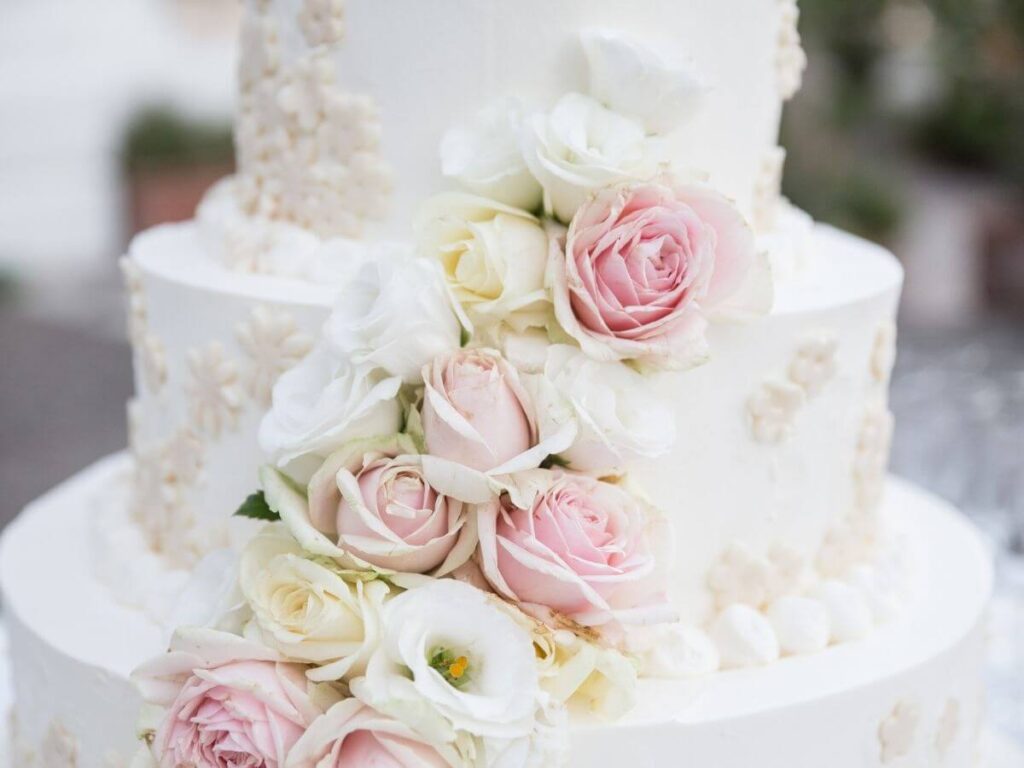 Most people have their wedding cakes made from scratch, but you can actually use a doctored cake mix, and you might just find you like this flavor better than the "cake from scratch recipe." Keep reading to learn how to make a box cake mix taste like a wedding cake. Once you see how easy this is…you can make yourself a delicious cake that tastes like you are at a wedding any time you want!
How To Make A Box Cake Taste Like A Wedding Cake
This white wedding box cake recipe is a simple and delicious way to make your own wedding cake. It comes out perfectly every time, and the white buttercream frosting is to die for!
Box cake mixes are great on their own but when you add a few simple ingredients to the mix, you take the cake to the next level. Once you try this for yourself, you'll never go back to a regular simple box cake mix again, believe me!
How To Make A Box Cake Taste Like A Wedding Cake Recipe
Ingredients
For cake
1 15.25-ounce white or vanilla cake mix
1 cup granulated white sugar
Salt, one pinch
1 cup all-purpose flour
1 cup sour cream
4 egg whites (large)
2 tbsp. oil
1 cup water or as needed to smooth the batter
1 tsp. vanilla extract
For Buttercream Frosting
3 to 4 tbsp. heavy whipping cream
1 ½ cup salted butter, at room temperature, melted
4 cup powdered sugar
½ tsp. vanilla extract
Directions
Start by baking the cake:
Preheat the oven to 325°F. Get three 9-inch round pans ready by greasing and flouring them. You can also line the pans with parchment paper rounds which makes it easier to remove the cake.
In a large bowl, add cake mix, granulated sugar, all-purpose flour, salt, and whisk well.
Add all the wet ingredients into the bowl and mix with a hand or stand beater for 2-3 minutes, or until thoroughly combined.
Using a spatula, evenly distribute the batter across the prepared pans. Make sure the batter is ¾ to 1 inch below the pan's top.
Bake for 40-45 minutes, or until a toothpick inserted into the center comes out clean.
Allow the cake to cool for a few minutes in the pans before turning them onto cooling racks.
After transferring to the cooling rack, let them cool completely before applying the frosting.
Prepare the frosting:
Beat the butter and sugar in a mixing bowl with a stand or hand mixer at low speed until everything is well combined. Increase the beater speed to medium and beat for 3 minutes.
Add the vanilla and cream and beat for another minute on medium speed. If needed, add extra cream to get the required spreading or piping consistency.
On a serving plate, place one layer of the cake. Apply a dab of frosting to the top of the 1st layer and spread it out evenly.
On top of the 1st cake layer, place the 2nd cake layer. Apply a thin layer of icing to the second layer.
Finally, place the 3rd cake layer on top of the 2nd cake layer. To cover the cake, spread frosting over the top and then around the sides.
Fill a piping bag halfway with the remaining frosting and pipe decoratively on the cake as you desire. Finish it with white edible sugar pearls or with a cake topper. I like to keep the cake refrigerated until ready to serve (or at least until the day of serving).
Recipe Notes
Use a clear extract if you really want the frosting white.
The key ingredient that makes this box mix extra moist and flavorful is sour cream.
Make sure to always use fresh eggs.
DO NOT over-mix; over mixing the cake batter will result in a harder cake.
DO NOT overbake your cake or bake it at a higher temperature, as it will result in a dry cake.
The baking time may vary depending on your oven and the pans you use.
You can also substitute vanilla extract with almond extract if you want a different flavor.
For an extra moist cake, you can substitute WHOLE milk for the water.
Using this cake batter, you can also make cupcakes. Pour the mixture into greased cupcake liners and bake for 15-20 minutes. It'll yield about 35 cupcakes.
You Might Also Like: